OUR STORY
At Lā SEN, we are redefining what it means to be clean.
We believe you shouldn't have to choose between Performance or Purpose, Efficacy or the Environment.
We proudly stand behind every aspect of our products, from ingredients to manufacturing to packaging,
with an unwavering commitment to our clean promise.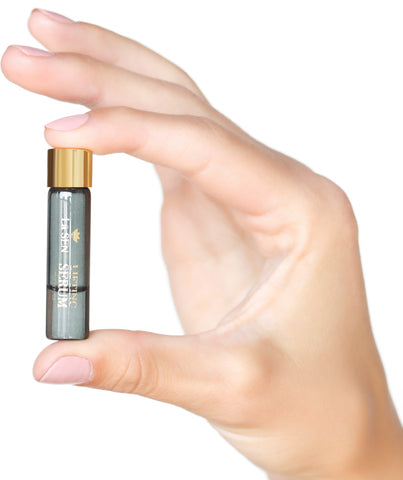 Clean Beauty Formulations
You can feel confident that our products are safe for your skin and your health. Our formulas are non-irritating, gluten-free, cruelty-free, non-GMO and 100% vegan.

We go above and beyond beauty industry standards, totally avoiding any harmful or questionable ingredients.
We have ZERO hidden ingredients and NEVER USE fillers, sulfates— SLS + SLES, parabens,
formaldehydes, phthalates, mineral oil, retinyl palmitate, oxybenzone, acrylates, animal
oils/fats, benzophenone, DEA/TEA/MEA/ETA.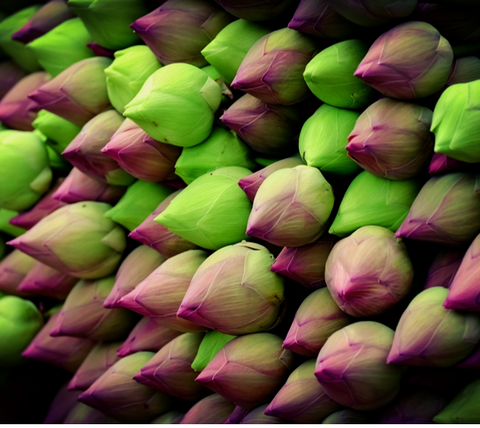 Ethical Sourcing and Manufacturing
We're dedicated to doing right by people, animals, and the planet.
Our partners and suppliers comply with fair labor standards, providing safe working conditions, livable wages, and health benefits to employees.
We follow the highest standards in our manufacturing, never testing on animals in any stage of production, from raw materials to finished products.
All ingredients in our formulas are responsibly sourced, and comply with the highest ISO standards (compliant with ISO 22716 Cosmetic GMP)
Purposeful Packaging
We strive to use sustainable, recycled, reusable and biodegradable materials whenever possible, including our 100% reusable bowl and brush, recycled paper box, and eco-safe interior.
Our precision packaging protects freshness and effectiveness, so every treatment works just as well as the first without harmful preservatives.
Recyclable Paper Box
Box made of eco-friendly paper.
100% Reusable
Luxurious and Durable Lotus Bowl and Facial brush can be reused multiple times.
Eco-Safe Interior
Removable Inner tray made of eco-friendly synthetics.
Precision Packaging
Individual Tube and Vial are packed precisely with heat sealing technology for maximum freshness and efficacy.
Our flagship product: Weekly Oasis
™

Facelifting Gel Mask

 Our science-backed formula is an innovative blend of concentrated Lotus essence, our Perennial Nº9 Complex™, and a proven combination of fast-acting peptides and potent botanical extracts.

The effects are instant: revitalizing and nourishing your skin, turning back the clock on your appearance, leaving your skin lifted, firm, smooth and radiant — regardless of skin type and age.

Now you can easily and quickly reveal your natural, youthful luminosity, in only 20 minutes with Weekly Oasis™ Facelifting Gel Mask. Maximum results are achieved with consistent use for a facelift in the comfort of your home.

Shop Skincare
Meet Maya
Lā SEN Founder Maya Kim N. is passionate about skincare and well-being from the inside out. Lā SEN was created from her heart, driven by her own personal struggles with skin and health and her strong belief that it is possible to care for the wellbeing of people and the planet without sacrificing efficacy, luxury or beauty.
Maya left a successful career in the corporate world working for multinational billion dollar brands like Unilever, Kantar Media, GroupM when her own wellbeing was at risk. Her body and her skin had become highly reactive and highly sensitive.
At this time, she became extremely conscious of what she was putting on her skin (which is our body's largest organ) as her sensitive skin could no longer tolerate the chemicals that are so often found in our skin care products. But to her dismay, she could not find products that were clean, effective and still felt luxurious.
Channeling her energy toward finding the most transformative and healthy methods to restore natural beauty while maintaining skin and environmental integrity, she explored the skincare rituals of different cultures. Maya began to recognize the power of certain high-quality botanicals used for millennia across the world. In particular, she saw the potential of the lotus flower, which has been used in traditional medicine and daily skincare in the Far East and Asia for over 3,000 years.
She took her findings and ideas to skincare experts to uncover the science of these time-tested ingredients and understand the wisdom behind Eastern beauty secrets.
Eventually, Maya and her team were able to isolate and refine the most promising ingredients and began fusing modern skincare technology to create a NEW solution — one that would work on even the most-sensitive skin yet provide transformative results. And Lā SEN Beauty was born.